A perfect blend of skills and process to achieve great output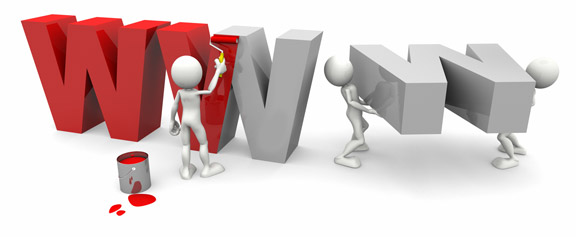 We think our clients should know our work process from START to FINISH. Transparency in work will always bear a great OUTPUT.

1. We understand your basic requirements
Communicate your suggestions, tips and recommendations with one of our professionals.

We strongly feel that by acclimatizing your basic and particular needs, an awesome output can be crafted. So, our foremost aim is to understand your needs and expectations.





2. We design web template
We will design free home page compatible with all devices within 24 hours.
Based on initial communication, we will provide a primary web template design. Clients are free to suggest any changes. After your approval, we can move further to the next stage.





3. Provide us static content
Static content usually comprises - About Us, Services, Vision, Mission, Contact us, Our team etc.

As soon as the Homepage designs are finalized, provide us static content for your website. In the meantime, our SEO team will work
on SEO keywords, creation of the specification document and gather minute details.





4. Your feedback is valuable
We will stay in your touch on a daily basis. Your confirmation and suggestions are important to move further.

We believe in consistent communication with our clients. The work process will continue with your daily confirmations and suggestions.





5. Build a brilliantly functioning website
It is a relaxation time for you, as you will have little to none responsibilities in this step.

Now, you have provided all the content, and you have approved the site's design. It is the time for our technical team to come into force. They will build applications from shopping carts to content management system. With the amalgamation of content, design and our creativity, we will transform it into a fabulously functioning website.





6. Final launch of your website
After confirmation from your side, we will proceed further to make your website live.

Based on your feedback, our project managers will incorporate the final changes in your website. After final payment and green signal from client, we will make the website live.